PeriNews - Monthly Newsletter
PeriNews is the monthly newsletter produced jointly by Pirbright Parish Council and Pirbright Church. Usually it contains updates on village activities, with entries supplied by our clubs & societies, but the May issue had to be rewitten, following the shutdown of normal life during the Covid-19 outbreak.
The latest July issue of the Newsletter can be found below.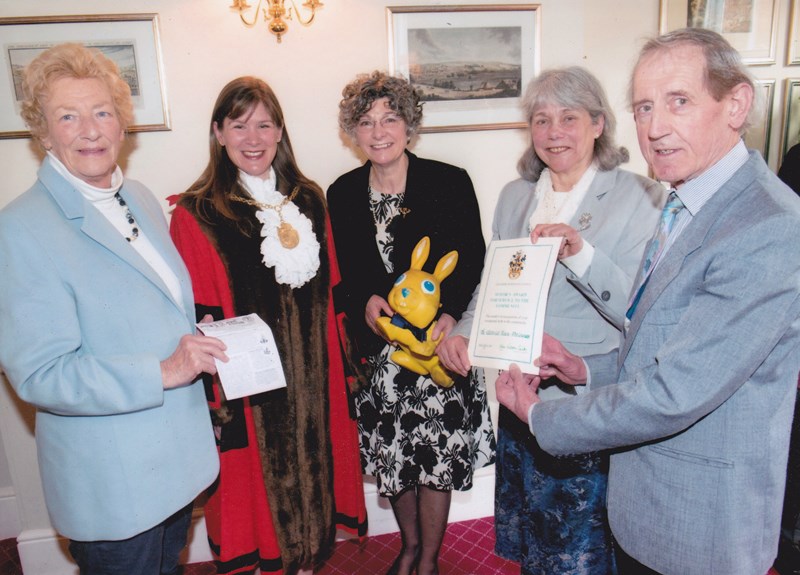 Volunteers from the PeriNews team winning a Guildford BC award for Community Service in 2016.
Mayor, Nikki Nelson-Smith, Judy Williams (former editor), Julia Douetil (current editor), Lindsay Graham (Parish Clerk) and Fred Cobbett