PeriNews - Pirbright's Monthly Newsletter - SEPTEMBER Edition Out Now !
PeriNews is the monthly newsletter produced jointly by Pirbright Parish Council and Pirbright Church and always out ONLINE and IN COLOUR!
Thanks, as always, to our team of dedicated Volunteers who deliver the PeriNews come rain, come shine.
If you would like to receive the Newsletter by email, please contact Julia Douetil at julia.douetil@gmail.com
The latest September 2023 issue of the Newsletter can be found below or by clicking here.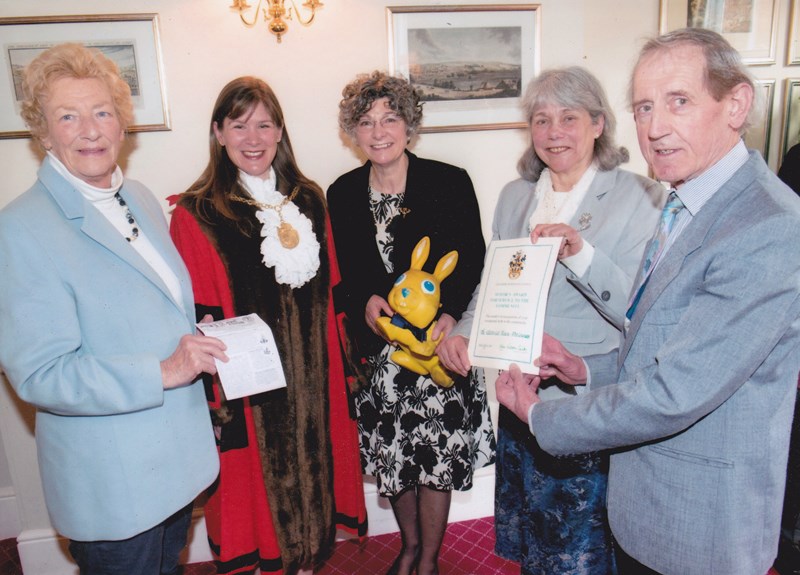 Volunteers from the PeriNews team winning a Guildford BC award for Community Service in 2016.
Mayor, Nikki Nelson-Smith, Judy Williams (former editor), Julia Douetil (current editor), Lindsay Graham (former Parish Clerk) and Fred Cobbett