Hiring Overview
We offer the hall as a "bare-bones" hire. You can choose to hire the hall exclusively or by hiring one of our two available rooms, the Main Hall or our Club Room. Access to the building, and basic contents such as tables, chairs are included in your hire charge. For more formal events you may want to provide your own or use a specific provider. We have list of lovely local providers that we can recommend if you wish.
Whether you're looking for a timeless venue for your wedding, a great party space or a functional room for your meeting or workshop our village hall offers you a versatile and affordable option.
​
We are very happy for you to arrange to view the hall prior to booking it. Contact: Catherine Loots on 07474 485056
​
We kindly ask that you leave the hall clean and tidy at the end of your hire and remove all your rubbish, decorations and personal items ready for the next booking. This allows us to to keep our hiring charges low. You will be provided with the essentials to clear up after your event. You can find the end of hire checkist here.
Kitchen
Should you request the use of the kitchen. There are two separate charges involed.
"Light use" will give you access to the plumbed-in hot water urn to provide tea and coffee and the Hall's tea cups.
"Full use" will allow you to use the Oven, plumbed-in hot water urn and all of the Hall's crockery.
Please be specific with which option you require when booking the Hall.
​
The hall does not have any on-site staff, but you will be provdied with a contact who can assist you if you have any issues during your hire.
Our Main Hall measures approximately 28ft x 57.5ft (8.54m x 17.53m). The Club Room measures approximately 30ft x 24ft (9.15m x 7.32m). The Committee Room measures approximately 11ft x 19ft (3.36m x 5.80m).
Our legal maximum capacity is 160 for wedding receptions, parties, special events. For plays and concerts our legal maximum capacity is 226.
We have an on-site car park with space for 31 cars. Two of these spaces are for Blue Badge holders.
Main Hall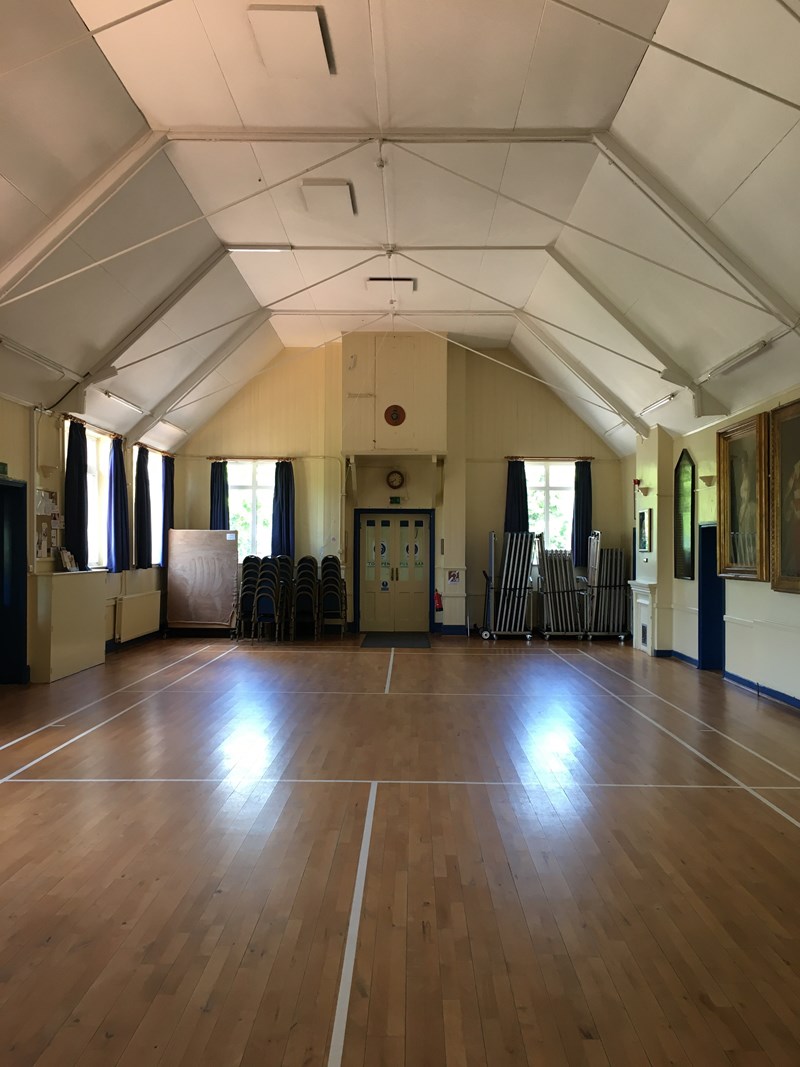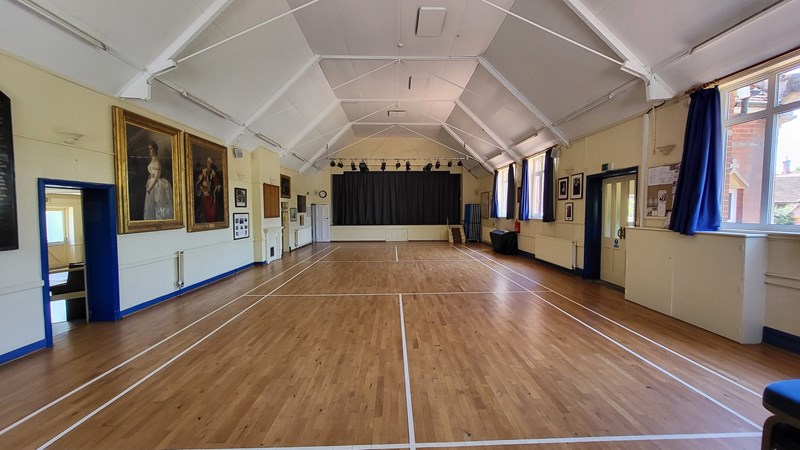 Clubroom