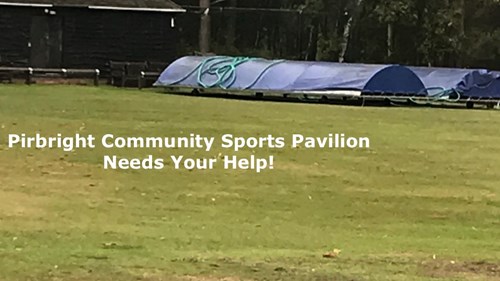 LATEST: Our Bid is In! Please Support Us!
Added at 11:05 on 03 March 2021
Pirbright Community Sports Pavilion is a ground up, community initiative led by youth and adult cricket and football clubs and Lord Pirbright's Hall Charity, with support from Pirbright Parish Council. Please click on the link to add your Comments and your Support ! Our Expression of Interest has now been submitted and now is the time to get as many "likes" as possible. Please click on the link below to find out more and to support the bid. Thank You !
https://yourfundsurreymap.commonplace.is/comments/5fb2dbd8c935995fe21ffb99
A new sports pavilion is needed to provide essential welfare facilities to support the development of amateur sports and encouraging team and physical activity.
The proposed pavilion has the potential to change lives, enhance community cohesion and increase long term participation in amateur sports at grass roots level.
It is specifically aimed at increasing diversity and inclusion in active sport and fitness to all within the community, irrespective of age, gender, ability, or ethnic background. This is about providing a focus for and promoting healthy and active lifestyles. It is an essential centrepiece of outdoor sports and recreation in Pirbright Parish, providing kitchen and welfare facilities, changing and meeting space for teams and officials.
The proposal has the support of the community, of local schools and the Army at the ATC Pirbright, supporting the Armed Forces Covenant. The proposals are costed and deliverable. Planning permission has been granted and funding is now the key for construction to commence in 2021.
Please show your support and comment on our plans!