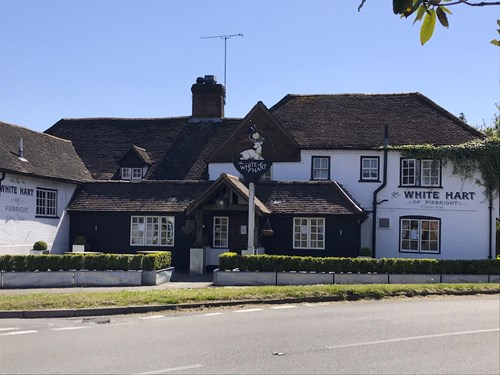 Parking in the village
Added at 15:29 on 04 May 2020
Every day people drive into the middle of the village for a variety of purposes – for work, shopping, to visit the doctor, drop off and collect children from school, go for a walk or to attend an event at the church or Lord Pirbright's Hall. Some may live outside the village but many will be residents, using their vehicles because walking may not be an option.
All their vehicles have to be parked somewhere and most the places visited do not have adequate parking spaces on their premises. The need for parking is usually at its height from 8.30-9am and 2.30-3.30pm (school drop off and pick-up times) but can increase at any time if there is a large event at LPH or the church (e.g. funeral/wedding).
This creates pressure on parking spaces around the village and a challenge to the Parish Council, who recognise that the requirement for parking provision is legitimate but limited.
Do you have any ideas for solving this problem? The law prohibits parking on the Green, with occasional exceptions for special events, and one suggestion received is to limit the Avenue de Cagny car park to short stays during the week, to deter commuters taking up spaces all day.