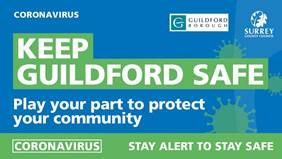 Guildford Borough Council Survey of Priorities for Residents
Helen Myers
18 November 2020 11:55
Guildford Borough Council is currently undertaking a consultation exercise on their future spending priorities. This includes a telephone survey of approximately 1,200 residents and also an online survey open to all. Link:
https://www.guildford.gov.uk/budgetconsultation
Residents are asked to submit their priorities
The Executive has agreed to move ahead with a financial strategy to continue to save costs to ensure we carry on meeting the needs of our borough while operating within our predicted 2021-22 budget shortfall of around £2m, which will rise to £4.4m in four years. Part of the strategy is asking our residents to have their say and let us know what their priorities are for our spending. An independent company is carrying out this work, which started this week. It will run until January. Results will be reported to the Executive in the New Year.