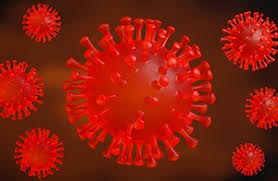 Corona Virus 2nd Lockdown
Added at 15:35 on 03 November 2020
Notice from Cllr Steve Fidgett, Chairman of Pirbright Parish Council
At times of adversity we always seem to find rays of light and a kindred spirit that help bind people together. So it is with the current Corona virus crisis. The human stories relayed though the news reinforce our sense of gratitude to those people in our community who selflessly go about their work and, in so doing, help us to get through the challenges it presents.
In such times and afterwards, we must all look to help in whatever way we can, whether it's staying home and safe, making a regular phone call to someone we know who may be on their own or vulnerable or just in need of a friendly chat, or whether it's those who can help with prescriptions, food deliveries, the food bank or other essentials. That's what communities do.
PeriAid is one way for neighbours to get in touch, but whether you are alone, or worried, need some provisions or just want to find out what is happening locally, don't feel afraid to pick up the phone. There is a community of people here to help. There are useful telephone numbers in the newsletter. The Parish Clerk can always be reached by phone on 07485 411214 or by email at: clerk@pirbright-pc.gov.uk
If you are self-isolating, feel you need support or you would like to help others:
· Call the Community Helpline on 01483 444400 or go online at www.guildford.gov.uk/home for help with food, prescription collection and support for yourself - or you can register a relative, friend or neighbour on their behalf (the helpline is open Mon-Thur 8.30am-5pm and Fri 8.30am–4.30pm).
· Call the Safe and Settled team on 01483 444476 if you have recently come home from hospital or are struggling to manage at home. GBC can help with adaptations, urgent repairs to your home and also answer queries about private tenancy agreements and landlord disputes.
This year we were unable to hold our Annual Parish Meeting to outline what the Parish Council has been doing over the course of the last year and to hear from residents or our representatives in Parliament, Guildford or Surrey Councils. We will post a resume of the year's activities online in due course. In the meantime, we are holding Parish meetings online to ensure essential business continues and the public are welcome to attend. It has been a busy year and now is an exciting period of change for the Parish.
Wishing you all good health and happiness in these troubled times.
SDF