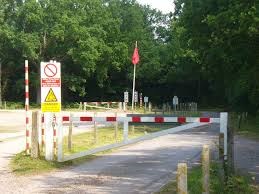 Ash Ranges Consultation
Added at 13:42 on 13 July 2020
There is a link to complete the Survey (Recreational Use of the Aldershot Military Lands) and a link to sign a local petition
https://docs.google.com/forms/d/e/1FAIpQLSfemPlQYkNMJ7XhY2yy0nfcmd4ADnM4655DqjcYNQiArwMyIw/viewform?vc=0&c=0&w=1
https://www.byelawsreview.com/take-action
On 22nd June 2020, the Rt Hon Ben Wallace MP, Defence Secretary, hosted a virtual meeting with stakeholders to discuss casual recreational access to MOD land and associated issues. Several MPs from Surrey, Hants and Berks attended or were represented, including Michael Gove, Ranil Jayawardena, Jonathan Lord and James Sunderland. This short note provides an update on the policy position.
In recent months, constituents have been vociferous about the widespread erection of fencing in the Aldershot, Sandhurst and Pirbright areas. This has prevented casual access to DIO controlled MOD land and denied the opportunity to enjoy the recreational freedoms that have been possible for years, particularly in terms of walking, cycling and other low-level pastimes. The Defence Secretary confirmed that this is part of a deliberate strategy to preserve the integrity of these areas for military training – for that is why they exist – and to prevent unlawful access from trial bikes, vandals and other illegal activity.
A quick resume of salient points is as follows:
Casual access to training areas has always existed but this is 'not a right'. The increased difficulty of managing competing interests has necessitated a need to protect the integrity of that land.
Fences will continue to be erected around key sites in line with policy. The MOD has an ongoing duty of care for the public (and armed forces personnel) with regard to health and safety considerations.
The MOD's intention was 'never to shut these areas off in toto but to engage fully with locals'. To that effect, a 60 day consultation period will be announced later in 2020 whereby the MOD will make itself available for consultation with local authorities, stakeholders, residents and other interested parties. This consultation will help to define future access arrangements.
The Defence Secretary remains clear that 'training comes first' but he will also be receptive to deconflicting activity on days when MOD land will not be exclusively required for training.
Additional efforts will be made to update local signs, flags and routes of access. More robust arrangements will also be introduced to ensure that military bookings are honoured by units.
In summary, the Defence Secretary has noted that the recent annexation of MOD land has not been warmly received in parts of Surrey, Hants and Berks but that a full period of consultation will be afforded. The freedoms that many have previously enjoyed will be factored into any future policy but this relative impunity for casual recreational purposes is unlikely to be maintained. Those seeking legitimate access in the future are still likely to be given plenty of opportunity for doing so but this will be routinely deconflicted with military activity on a priority basis and subject to more formal local notifications.